Helping the residents of Manchester meet their health, fitness and wellbeing goals since 2008!
At CrossFit Central Manchester, we create a fitter, faster and healthier version of you through daily workouts, improved nutrition habits and tailored programs designed to get you to where you want to be.

We are not a "fitness class" gym. We are a CrossFit Gym, keen to help you reach your fitness or weight-loss goals. 

Over the past 12 years we have had thousands of people, just like you, come to us to help change their lives.

To help us give the best possible service to you we have an array of tools at our disposal:

A Friendly Online Community
You'll join a thriving & welcoming group, with like-minded people who enjoy meeting up outside the gym – from walks, to escape rooms, to parties, to breakfast. obviously these are COVID permitting these days!)

A Dedicated, Experienced Coach in EVERY Session.
You'll work with the best coaches in Manchester to build confidence and learn everything you need to know to kickstart your journey to fitness.

Unlimited Small Group Training
After your Intro Session, you can join our world class small group sessions. Every class is scaled perfectly from Absolute Beginners to CrossFit aficionado's

A Simple, Personalized Nutrition Plan
As part of your Membership with us, you will receive a Nutrition Guide and  simple, personalised Nutrition Goals to start creating a healthy lifestyle you can both enjoy & stick to.

A Flexible Timetable
Whether you're looking to train morning, evenings or weekends – we have a robust timetable can fit into any busy schedule.

Result Tracking
You'll work with our Head Coach and our tracking app (BoxMate) to set attainable, personalised goals and regularly asses how your body and fitness levels are improving!
ONE CLASS FITS ALL!
It doesn't matter where you're starting today. It just matters that you're starting. You're never too old, too overweight, or too out of shape. The great thing about CrossFit…. we scale every workout to meet your needs and your current fitness level. We don"t expect you to be able to do a pull up, we will give you an appropriate scaling option to give you the best workout AND help you develop towards one day getting a pull up! Come see us. You'll find we have members of every size, shape, age and ability all working out together and having a fantastic time!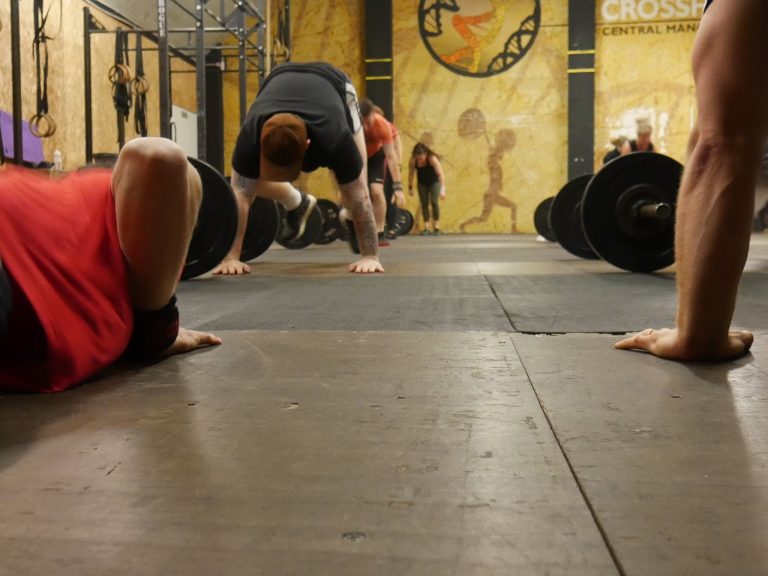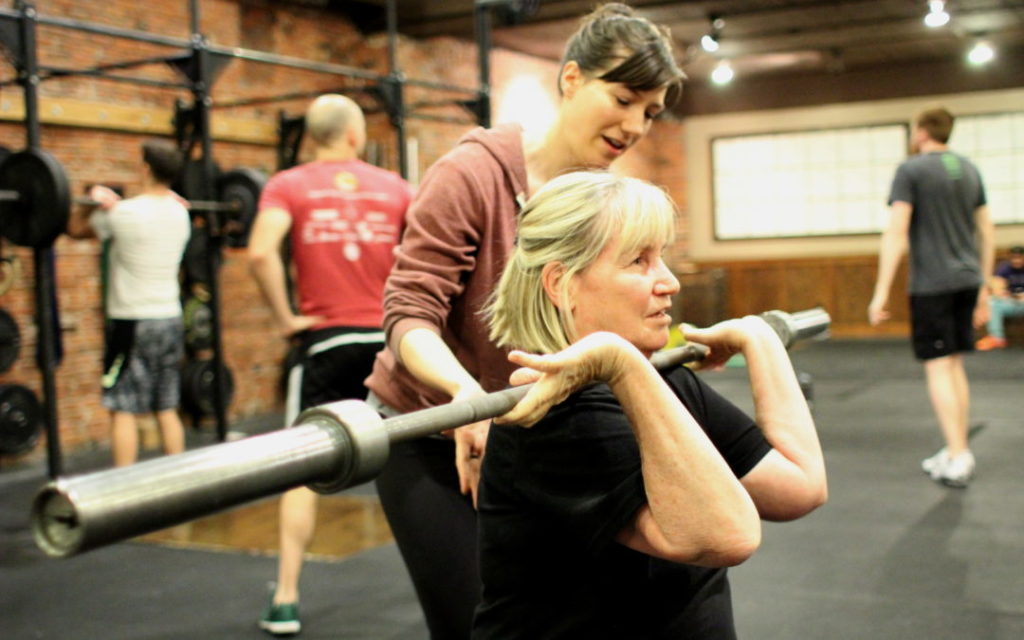 EXPERIENCED, PASSIONATE COACHES
 We are home to Manchester's most experienced CrossFit Coaches. Every single one of our Coaches is a CrossFit Level 2 Trainer and we have Manchester's ONLY CrossFit Level 3 Certified Coach on staff.
We are dedicated to ensuring the level of coaching you receive is the best in Manchester and we are always working to improve. 
Everyday, you will always receive our best efforts to make the time you spend with us, the best hour of your day! 
START YOUR CROSSFIT JOURNEY TODAY
Frequently Asked Questions
Learn How it Works!
Your Introductory Month is £90.  With this you get:
 – A 1-2-1 Personal Training Session with our Head Coach to teach you the basics and discuss your goals. This is done at a time to suit you.
 – 3One Calendar Month of Unlimited Group Training
 – A Personalised Nutrition Plan

 -Our FREE Nutrition Guide

 – Access to our Secret Facebook Community Group where you can ask our Coaches absolutely anything fitness-related at any time day or night!
No! Our members consist of all ages and fitness levels.
Everyone starts with the same feelings, we all started somewhere and understand exactly how you feel.
We'll start you from your current level and individualize your workouts so you can take it at a pace that works for you. Over the years we have helped clients young and old, from the obese to borderline anorexic and everybody in between! For a period, we even had a 3 Deaf Members! No matter your current fitness level, we've seen it all!
After the Intro Month our membership is still £90 per month. Should you wish, we do have optional Personal Training Extra's if you want to reach your goal in a quicker timeframe!
No problem. We start with the Personal Training session to ensure we can cover any issues before starting classes. Our team is highly experienced in adapting the programming to accommodate a wide range of injuries and restrictions. Any injury can be adapted around. Our goal is to make you fitter, not force you to complete movements or workouts that will exacerbate current issues.
Of course! We'd love to show you our space and how we can help you get fitter and healthier. Send a message through using our Contact Form and we will get right back to you!
Contact Form