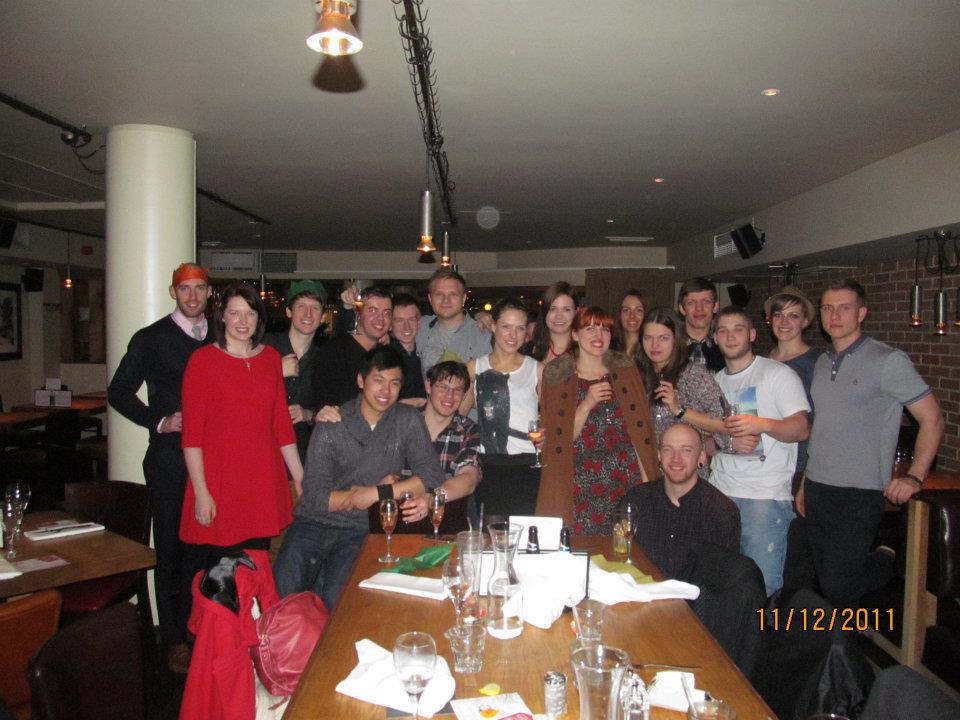 Our Christmas Party at Grill on the Alley! Amazing food! Amazing night spent with friends!!
Skill
Max box jump
WOD
21-15-9
– Box jumps (24″/26″)
– Wall Ball (6kg/8kg)
IMPORTANT CLASS INFO!
Me and Simon are away teaching from tomorrow so there have been some updates to the classes!
There will be NO OPEN GYM at all this WEEK!
** Tuesday 13th December
7.00am – Simon
8.30am – Simon
5.30pm – Rod
6.30pm – Rod
** Wednesday 14th December
7.00am – Rod
8.30am – Rod
5.30pm – Rod
6.30pm – Rod
** Thursday 15th December
7.00am – Matt (opening up)
8.30am – CANCELLED
5.30pm – Chris
6.30pm – Chris
** Friday 16th December
7.00am – Matt (opening up)
8.30am – CANCELLED
5.30pm – Chris
6.30pm – Chris
** Sunday 18th December
12pm – Ray