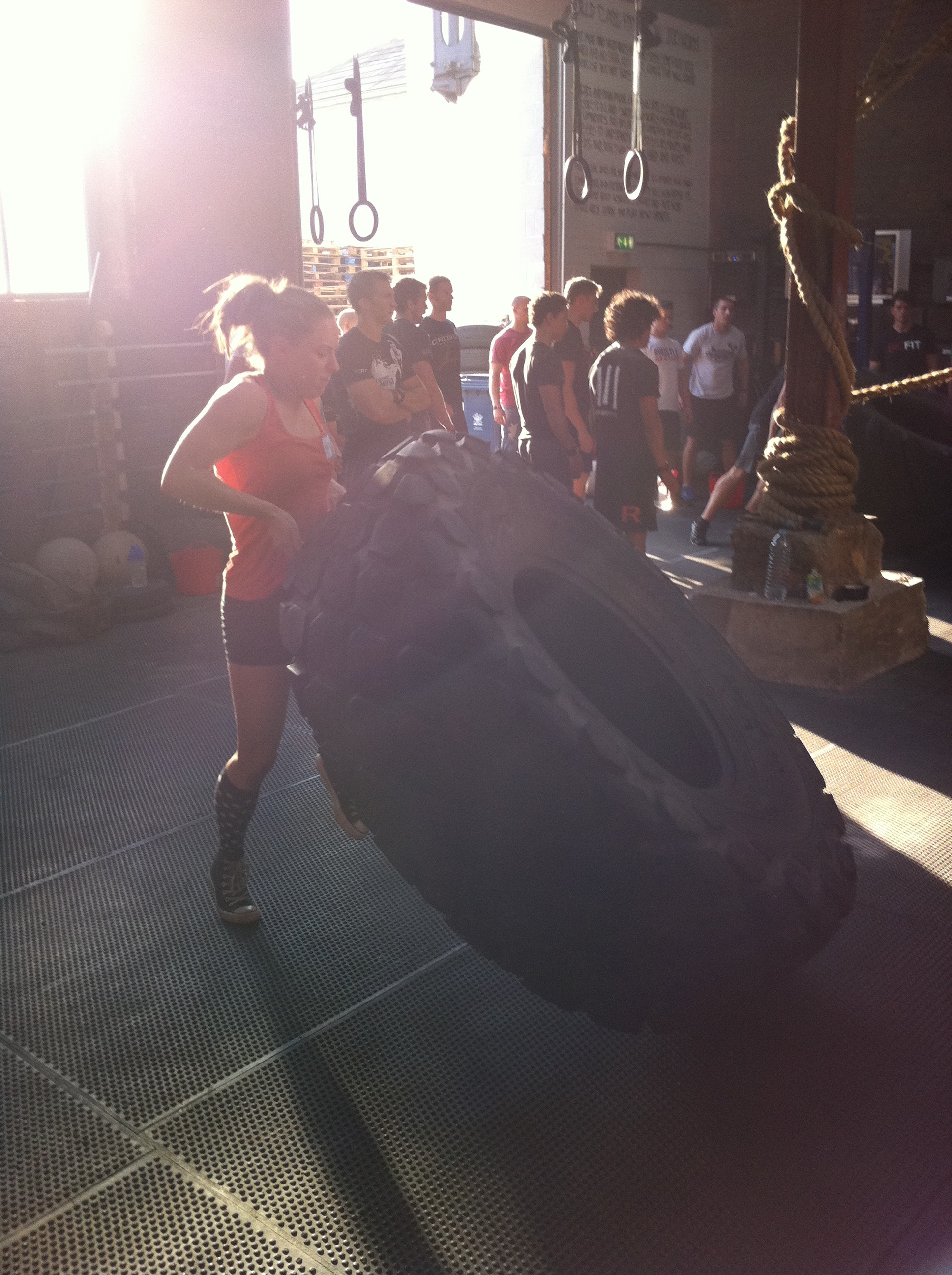 Tyre flips at the Rob Orlando challenge!
CHECK IT OUT!!
Click the link above to see the 1st in a series of Vlog's, which will feature on our website, every wednesday.
The Vlog's will provide information about:
– What's going on at CrossFit Central Manchester
– Coaching tips and
– A sneak peek into what happens when we go to teach on a Level 1 course!
Tune in every Wednesday!
Skill
– Handstand push ups
– Toes to bar
WOD
'Tabata'
20 seconds of work, followed by 10 seconds of rest, 8 times.
– Burpee broad jump