I posted this back in December, although it seems like only yesterday and the CrossFit Open seemed so far away, but it's here! Yesterday was the official registration day and the first workout will be posted on February 22nd!
Last year it cost just £3 to enter the Open, so it seems crazy not to enter, even if you've only been doing CrossFit for a few months. Our gym members will be completing the workouts ever Wednesday so they may as well enter.
For those unsure about competing they should take a look at the following article.
Topic of Discussion –
TO COMPETE OR NOT TO COMPETE, THAT IS THE QUESTION?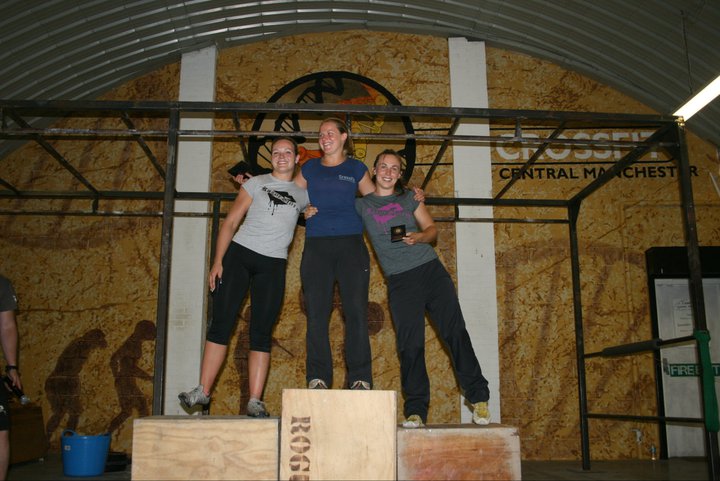 Currently CrossFitters around the world are deep in preparation for the CrossFit Open that starts on 22nd February 2012. The open is an online competition with one workout being released once a week. The open was created so that anyone could compete regardless of fitness level or experience and is the starting platform for the CrossFit Games.
Once the open is completed 60 men, women and teams from each region around the world go onto compete at the Regionals, in their region. From there the competition is whittled down to the top 3 men, women and teams in each region around the world.
Last year 26,000 people took part in the open many of them knowing they would not qualify to make it to the Regionals, let alone make it to the Games, so…
WHY COMPETE IN THE FIRST PLACE?
This is what CrossFit is really about! I'm not just taking about the CrossFit Games competition, I'm talking about ANY competition!
Competition drives power output to an all time high. There will never be a time when you work at your hardest than when you are competing.
Competition forces us to give our best possible effort, to dig deeper than normal and unlock our hidden potentials.
Need proof? Take a look at the link below
Anyone who went to the DWF Games in 2010 will remember the moment when Darren Freeman and his team were in the final and all he needed was one final rope climb.
http://www.youtube.com/watch?v=IUot3jhIMzw
This is a perfect example of how competition forces you to push yourself to your absolute limits. Doing things that you may have never done before, the unknown and unknowable. For Daz the final rope climb no longer became about winning or losing, it was about what he could achieve and completing the challenge that lay in front of him.
When asked if he would have persevered for so long had it been a regular gym WOD, he said:
"If that was a regular WOD I would probably have just scaled the WOD. The atmosphere is a tough one because you know people are there and you hear them shouting but its just noise. You do really go into "the zone" as they say. Watching the video back of that final is scary when you hear how loud it was, It's one of those ones where you wish you were part of the crowd."
Throughout the competition Daz demonstrated his strengths, which evidently got him to the final, but at the same time highlighted his weakness. The positive in this, was that Daz left with focus and a goal to achieve. The same can be said of this years CrossFit Games winner Rich Froning. In 2010 he missed out on the title because of a chink in his armour. However in 2011 he came back and claimed the title of 'Fittest man on earth' after turning a weakness into a strength.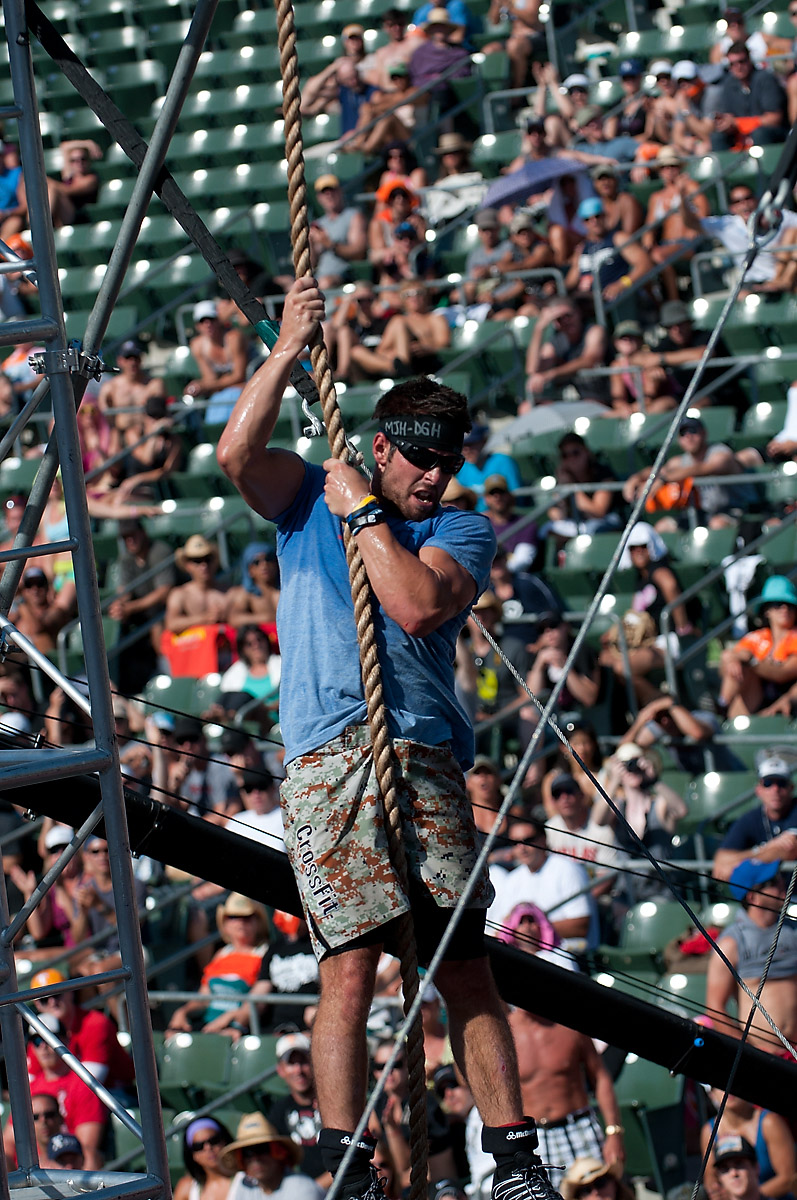 'Train your weaknesses live your strengths"
COMPETITION IS A GREAT WAY TO LEARN WHAT YOUR STRENGTHS AND WEAKNESSES ARE, GIVING YOU FOCUS  AND GOALS TO ACHIEVE.
This applies not only to the advanced CrossFitter but the beginner as well. Whether you train 6 days a week or once a week, training can become hard when there is a lack of motivation. Giving your training a purpose can be a great motivating tool.
I'M JUST NOT COMPETITIVE, I DON'T WANT TO COMPARE MYSELF TO OTHERS
Then don't! Competition are not just for the competitive. It's much more than just competing to win or being the best, it's about what YOU can achieve as an individual, building team spirit and the community of the gym!
There are many people who miss out on the opportunity of finding out their true potential because they see competitions in a negative light. CrossFit coaches globally hear excuses like 'I'm not good enough" or "I don't want to compare myself to others." For a coach this is as frustrating as when we hear our members saying "I can't", before they've even tried.
I spoke to two of our newest members who recently competed in their first ever CrossFit competition to get their view.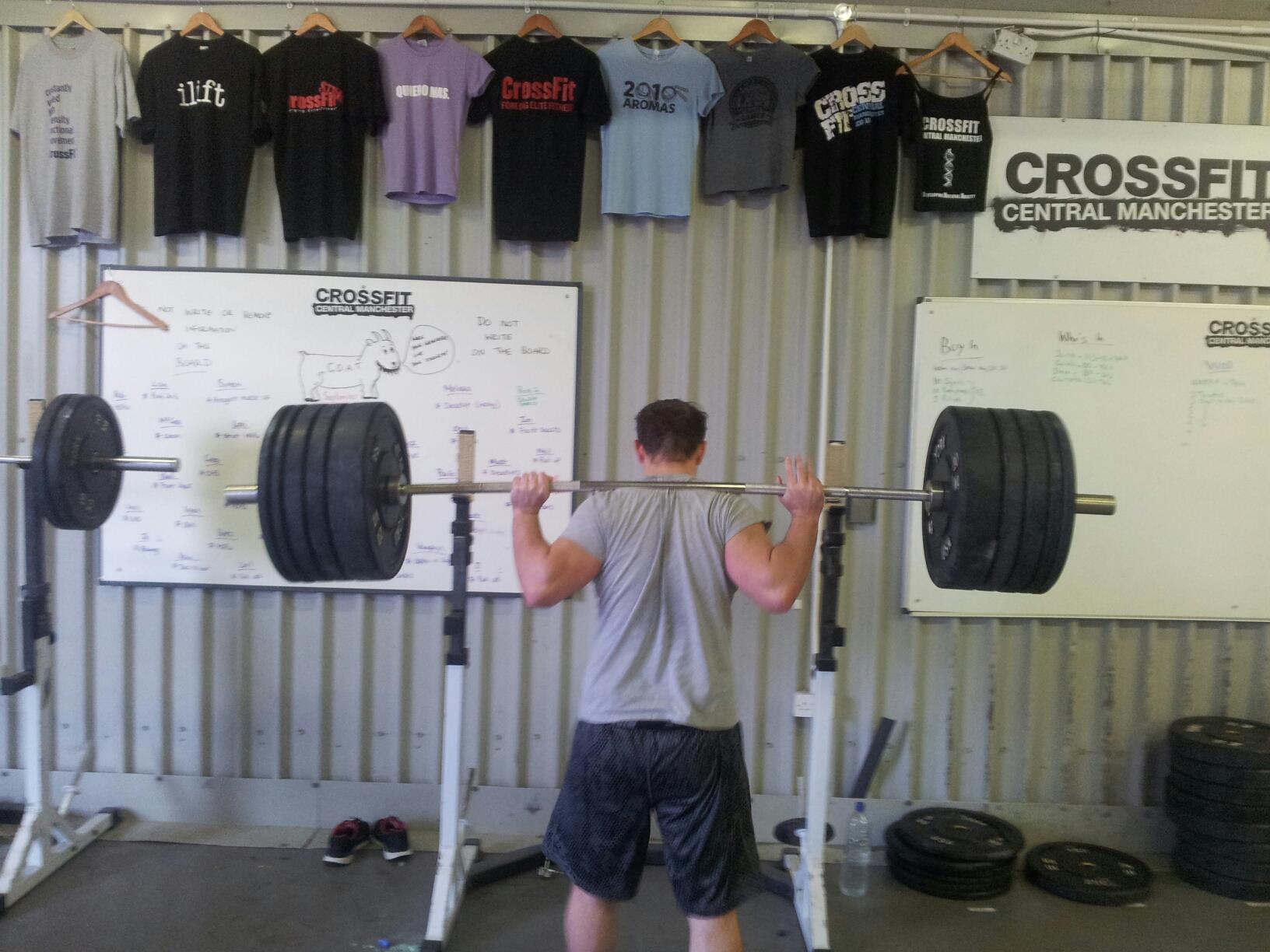 Carl Neild has been CrossFitting for 5 months, this is what he had to say about recently competing in The Sic Fit London Throwdown (a CrossFit competition.)
"I never expected to qualify, but I wanted to take part for the experience. I wanted to achieve some kind of expectation as to where my strengths and weaknesses lie, and where I would have to improve in future. Now the competition is over, I am motivated to come back in the new year, focus on my weaknesses and nutrition, which is a great motivator."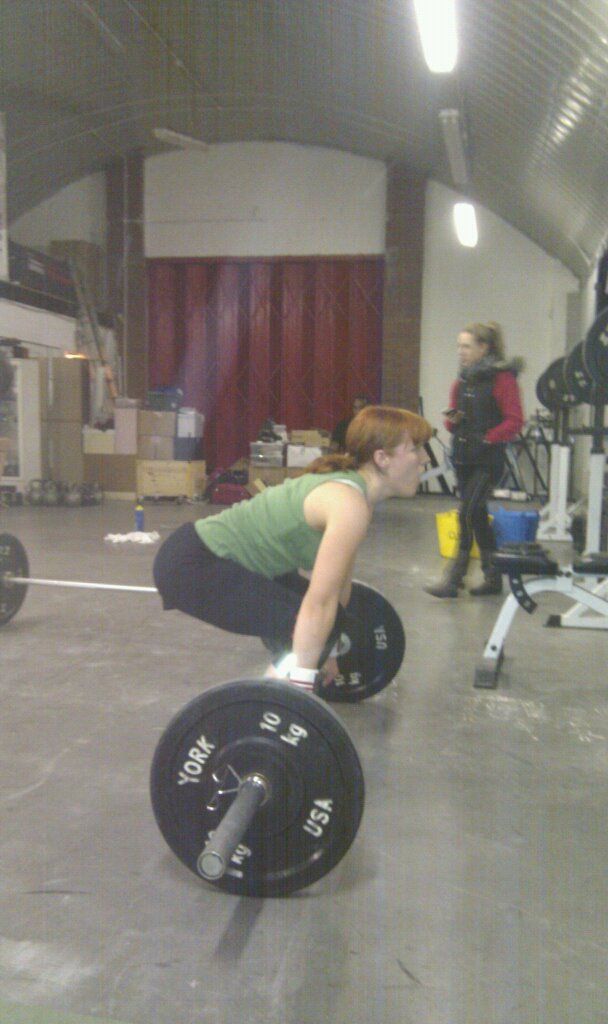 Gen has been CrossFitting for 9 months on and off and also recently competed in the Sic Fit London Throwdown.
"I only really entered the competition for fun and for the experience, my goal was just do the best I could.
I had to do all the workouts as recommended and I know, had I not entered the competition and done the workouts casually, I would have been a lot easier on myself.
I got together every bit of strength I had and got on with it. It took me a long time and it was really hard, but the results were worth it. Euphoria doesn't even touch on how I felt. The sense of accomplishment is extraordinary- I know now that if I really put my mind to it, that I CAN do it. It taught me a lot of valuable lessons, and all I took away from it was positivity.
It pushed me to better myself and to keep getting better. There is no limit to how good you can get- you can always go further and now I can't wait to take that journey.
Even if there is a small part of you saying there's no point because you won't win, or you'll do really badly etc… That really isn't the point about these competitions. It really is about you, and how well YOU do. Not anyone else. It's about learning about yourself and learning your capabilities. This really came into emphasis during the competition and taught me to concentrate on myself rather than others.
Competitions really are for anyone, I believe, competitive or not. Just give it your all- if you hear that horrible voice in your head saying that you can't do it, know that you can. The most important thing though is to enjoy it, because it is fun!"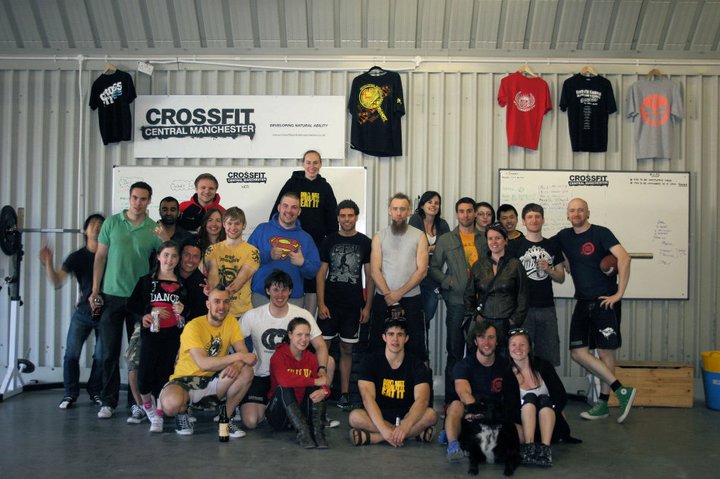 We have seen it first hand, with our own members and with members of  our friends affiliates too. People enter competitions and come out the other side a different person. They go through a transformation of not really having any specific goals or aspirations, to knowing exactly what they want and when they want it by.
So with all that said we would like to official announce that ALL members at CrossFit Central Manchester who have been CrossFitting for  6 months or more WILL be signing up for the CrossFit Open in February!
If the idea of this alone scares you, GOOD, that's exactly what it should do! It's time to lay in on the line and show YOURSELF what you are capable of!
IN SUMMARY
Competitions are great for anyone especially beginners, it's a chance to discover your strengths and weaknesses and set yourself goals to achieve. Remember competitions DON'T have to be about comparing yourself to others, focus on yourself and what YOU can achieve!