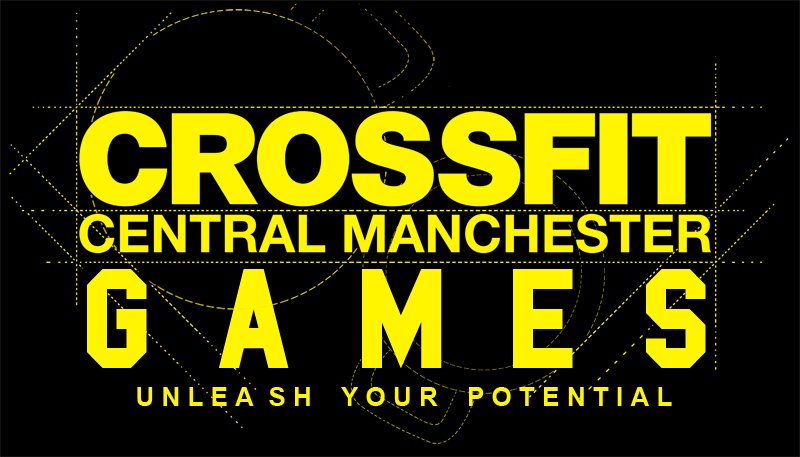 It's finally here!
The CrossFit Central Manchester Games 2012 is here! At 7am today over 200 athletes and almost the same amount of spectators will begin arriving to what has become one of the biggest competitions in Europe.
The Manchester Games started in 2010 when we decided to invite friends from UK affiliates to come down to our gym for a few workouts and a BBQ because we couldn't attend the CrossFit Games in the US.  After a great day, we decided to see what the response would be if we were to hold the same event in 2011. It soon became clear that it was going to be much bigger than our 2010 event after emails started to arrive in December from people wanting to sign up.
In 2011 our one-day event had almost 150 athletes competing and not just from the UK, people from Europe had heard about the competition and came down to join in the event. Days after the 2011 Manchester Games we began getting emails asking if it would be returning for a 3rd year.
This year we introduced the online qualifier where we published 3 workouts that had to be completed within one week. From there the top 60 male, top 60 female, top 20 masters male and female and top 30 teams would be invited through to the main event in July.
We also extended the event to cover 2 days, with a cut off at the end of Day 1. The first workout of day 2 then determines who goes through to the final. The top 10 men, top 10 women, top 5 masters men and women and top 5 teams go through to compete in the final.
2012 is already looking set to be bigger and better than last year and that's because of the support from all the people involved. I'd like to take this opportunity to say thanks.
First of all to our returning sponsors of the CrossFit Central Manchester Games, those who have been with us from the start.
– Razorstorm (Tom) for being a gifted, all round great person. He has a gift of taking what's in my head and putting it on paper. He is our design guru
– CrossFit Clitheroe (Tony, Joanne and Chris) For their amazing food, support and encouragement
– Pure Pharma (Oliver) for having a great product but also being so willing to invest in the early days!
Thanks you to our newest sponsors who have been great and hope to work with you again next year
– Box Rox – These guys actually joined us in 2011 but became official sponsors this year and have been supporting us and providing amazing videos and pictures for all the events we have been holding throughout the year
– Progenex giving some great prizes to our winners and a cool 20% off any orders made this weekend by spectators and athletes
– Vita Coco for providing rehydration for the athletes in the form of Pineapple flavoured coconut water and all for free
– Strength and Conditioning (Scott) not only are they providing equipment for the event but also prizes for the winners
– Gear as Rxd (Paul) for providing the winners with inov8 shoes and other goodies
– WOD time for providing a kick ass leaderboard – all will be revealed at the end of day 1
– Team up (Rupert/Tom) for putting together an online waiver at a minutes notice
But most of all thank you to the athletes, spectators, judges and volunteers, this would not be possible without your support! Here is to an awesome weekend and let's hope the weather is on our side for a 2nd year running!
Let's get this started 3,2,1 GO!