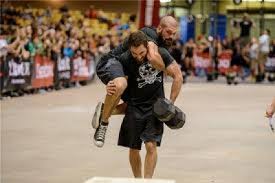 PART A 
With a running clock for 8 minutes, each team member has 2 minutes to complete
-Max Double unders


SCALING
Singles
(1 MINUTE REST)

PART B:
-100 Pull-ups,
-100 Down-ups
-100 Box jumps (20"/24")
-100 KB swings (24kg/32kg)
(20 minute Time Cap)
SCALING
Jumping pull-ups NO RING ROWS
Reduce height Step-ups are allowed in this WOD
Reduce weight
All 100 reps must be completed before moving on to the next movement. Only one athlete working at one time. All athletes must complete at least 1 repetition of each movement.